General Inquiries 会议总咨询
Lily Chen (陈老师)
Conference secretary
Daily Work including paper receiving and review submission ect.
icccs_contact@vip.163.com
Phone: +86-136-2777-7774
The conference secretary will reply you within 2 workdays.
Office hours: Monday to Friday | 9:30-18:00

会议助理陈老师将负责处理各位作者的有关文章的一切问题,您发送邮件后将保证2个工作日内回复您。如您情况紧急可通过电话或者微信联系。

Complaint 投诉
Email: joyxu@young.ac.cn
1. The complaints e-mail is for complaints and suggestions only-such as being unsatisfied with conference service or receiving no response after 3 working days.
2. For submission and relevant questions about the conference please contact the conference e-mail directly.
3. Every email you send to this complaint e-mail box, please also copy to the related conference email box.
4. Please indicate the complaint mail subject with "ICCCS2022 complaint".
Sponsorship 会议赞助咨询
Joy X. C. Xu
Conference Manager(PCO)
Deal with Sponsorship Cooperation & Plan
joyxu@young.ac.cn
Tel: 028-87777577
Office hours: Monday to Friday | 9:30-18:00

ICCCS鼓励各企业或者研究单位参与会议交流。如您来自企业单位或者需要在会上进行研究成果展示,您可以联系我们的会议经理咨询赞助方案。
Wechat Contact 微信总管
Scan Wechat to get quick reply within 24 hours.
The wechat manager will distribute the secretary to deal with your questions urgently. Please mention "ICCCS2022+ Your Paper ID"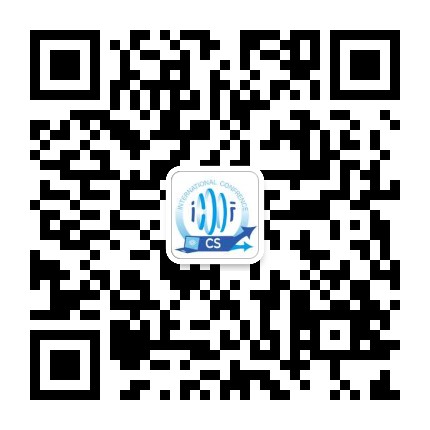 微信将24小时开启并处理有关问题。如您想得到更快速的回复,请添加微信后为您分配专属会议助理。添加微信时,请备注"ICCCS2022+您的文章编号"
Wechat-subscription 微信公众号


微信公众号平台作为媒体合作伙伴将进行会议宣传。平台也将定期进行会议分享、SCI期刊信息、高校招聘等信息发布。如有兴趣请关注了解更多内容。
*Notice:
Organizing committee or conference secretary will not ask for your credit card information in any form for room reservation or tickets. Be careful when anyone asks for it.
*注意:
会议注册需通过会议官方系统完成,会务组不会以任何形式主动索要参会者信用卡银行卡信息。请大家务必警惕。